The State Treasurer's Office is responsible for the investment of the State's operating and restricted funds, and other non-retirement related trust funds.
For operating funds and restricted funds (those funds identified as having certain federal restrictions, grant restrictions, or funds that must be segregated by statute), the State has an investment policy with an overriding goal of minimizing exposure to risk and maintaining liquidity necessary for future cash needs, while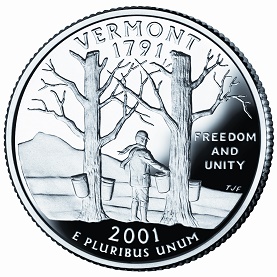 maximizing the return on investments of these funds. Types of investments allowed include obligations of the United States and its agencies and instrumen­talities; certificates of deposit issued by banks and savings and loan associations approved by the State Treasurer; domestic money market funds; and other money market instruments. The Treasurer's Office issues additional formal guidance that is reviewed periodically to assure that the three investment objectives – safety, liquidity, and yield – are met.
A portion of these funds is permitted by State statute to be invested for longer maturity periods to provide the ability to obtain additional return consistent with liquidity needs. Beginning in 2013, local investment initiatives were implemented to develop a diversified portfolio of varying maturities.
Certain trust funds are invested in a "Trust Investment Account" pursuant to 32 V.S.A. § 434, and are referred to collectively as the Trust Fund. The State Treasurer may invest these funds in accordance with the standard of care established by the Prudent Investor rule and apply the same investment objectives and policies adopted by the Vermont State Employees' Retirement System, where appropriate.
Visit our new financial transparency page for investors. This page organizes, in one location, ten items that the National Association of State Auditors, Comptrollers and Treasurers (NASACT) recommend that state government provide for interim disclosure.