The Bank in Vermont program is predicated on the belief that investing Vermont funds in Vermont, consistent with earning a competitive rate of return, is good policy. The Treasurer's Office invites banks to participate in a certificate of deposit (CD) program designed to support community banking, and earn a competitive return on state funds. Print an application. On a predictable basis the Bank in Vermont program offers banks the opportunity to invest state funds through CDs, and via a competitive bidding process. More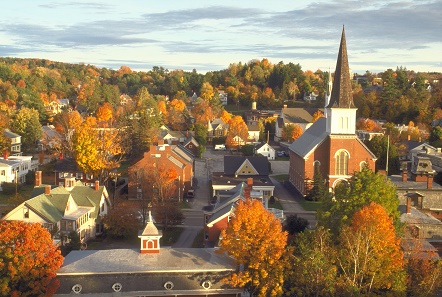 Find forms and information to assist Vermont's town clerks, including the Animal License Return Form and the Civil Marriage Quarterly Return Form.  Find additional information about the Municipal Equipment Loan Fund and the Emergency Personnel. 
The Municipal Equipment Loan Fund is governed by Vermont Statute Title 29, Chapter 61. The Municipal Equipment Loan Fund was created for the purpose of providing loans on favorable terms to municipalities for the purchase of construction, fire, emergency or heavy equipment or vehicles.The amount loaned shall be no more than 75% of the purchase price of the equipment and shall be repaid in no more than five years. For loans to a single municipality the interest rate is two percent. For loans to two or more municipalities jointly purchasing equipment, there shall be no interest assessed. A committee, consisting of the State Treasurer, Secretary of Transportation, Commissioner of Public Safety and Commissioner of Motor Vehicles, reviews and approves applications.
This secure web site provides State of Vermont suppliers a convenient way to view information about their electronic payment history. A summary page shows each payment and amount by date. Click on any payment ID to see an itemization of separate vouchers, showing Payment Date, Payment ID, Department, Invoice Number, Invoice Date, Voucher ID, Amount Paid and Payment Type (ACH or Wire).