The Vermont State Retirement Office has launched a new tool available to members to access their retirement account online called Member Direct. Please visit retire.vermont.gov to sign up.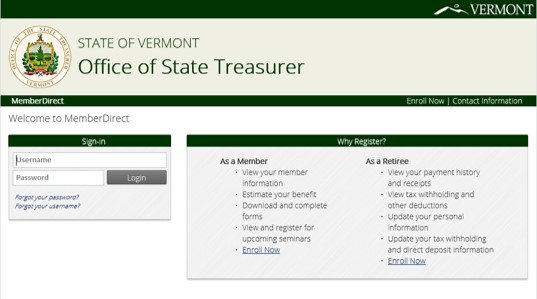 Active employees can:
Run estimates of benefits
View membership information
Retirees can:
View payment history and 1099s
View and make changes to their state (VT only) and federal tax withholding
Update personal information such as address and direct deposit
For a detailed description on how to enroll, please read the instructions provided by the Retirement Office - MemberDirect Enrollment Instructions. After reviewing the instructions, if you still have difficulty enrolling, please contact the Retirement Office by sending an email to Tre.RetirementCorrespondence@vermont.gov.