Links to Vermont Education Health Initiative (VEHI)
2021 Summary of Benefits Blue Medicare Rx (PDP)
VBA Insurance Premiums Effective January 1, 2022 (Medicare Eligible Retirees Only)
Beginning January 1, 2022, VSTRS retirees with Medicare Part A and Part B will be moved to a Medicare Advantage Plan. These Plans allow the Retirement Office to closely match the benefits currently provided to Medicare-eligible retirees and provide significant enhancements (including new vision and hearing benefit, at reduced premium. Premiums for the non-Medicare retirees will remain unchanged effective January 1, 2022.
Premiums for VSTRS retirees with Medicare effective January 1, 2022.
VEHI Insurance Premiums Effective July 1, 2021
These rates reflect the 80% subsidy for VSTRS retirees. Please call the Retirement Office for other subsidized rates and eligibility at (802) 828-2305 or toll free in Vermont at 1-(800) 642-3191. Withholding starts with the June 30 pension payment.
$300 Comprehensive Plan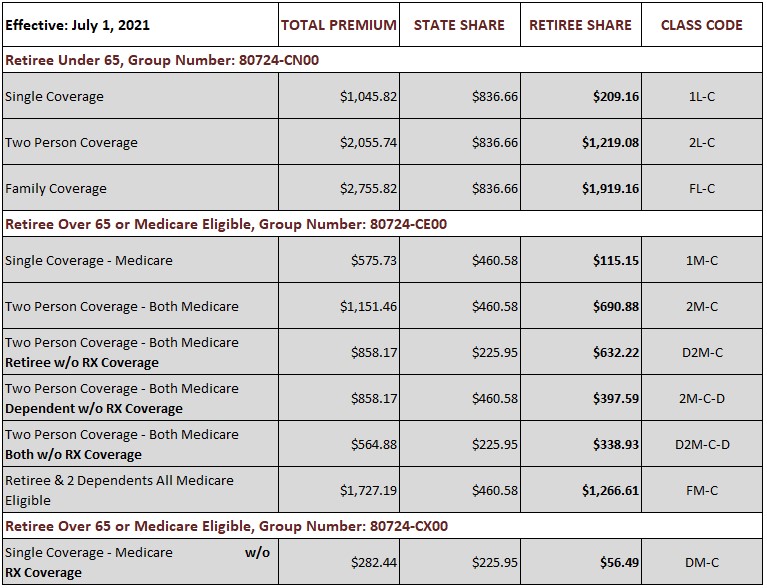 J Plan

Vermont Health Partnership

VSTRS 65 

VEHI Insurance Premiums Effective July 1, 2020
$300 Comprehensive Plan
JY Plan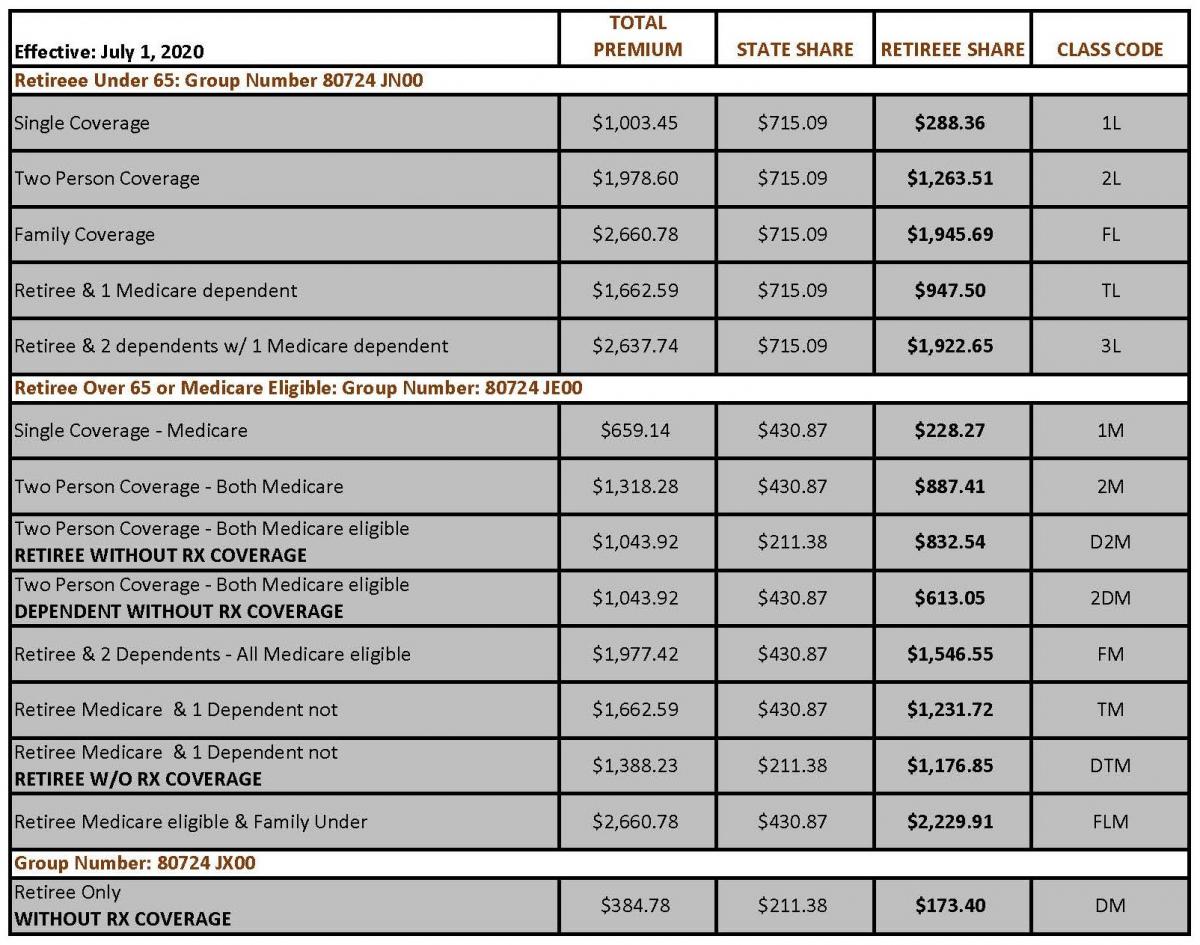 Vermont Health Partnership

Vermont Blue 65